Dental Bridges in Halifax
Do you have missing teeth?
Missing teeth can create everyday complications such as increasing the difficulty in tasks such as eating or speaking. This can have a further negative impact on your wellbeing if it causes you to feel self-conscious. Besides altering the natural aesthetic of your mouth, missing teeth place additional stress on adjacent teeth which can weaken your overall bite. Additionally, eating certain foods, especially hard or sticky ones, can become more difficult.
There are many effective substitutions for missing teeth. One common way is to replace missing teeth with dentures. However, dentures are not suitable for everyone. As such, if you are looking for a stable method to substitute your missing teeth,
dental bridges
may be right for you. There are multiple types of
dental bridges
, and we can help you find the one that best suits your needs. If you have suitable natural teeth nearby to the missing teeth, then we may be able to anchor the bridge to those. This allows you to keep much of the structure of the existing teeth, only requiring them to be tailored slightly to fit the bridge.
However, if there are no suitable teeth for anchoring nearby, then we can also use implants to anchor your bridge. This will require a bit more time since the implants will likely require time to heal before we proceed with the process. However, your Halifax dentist will be more than happy to determine the method that best suits your oral needs.
Our bridges are made from porcelain, which makes them a resilient device which can match the natural aesthetic of your teeth. Porcelain is generally stronger than composite materials and can be customized to your teeth's natural shade. Once in place, a
dental bridge
remains sturdy in your mouth and provides an aesthetic solution to your oral needs.
Contact
Dr. Daniel Tam as your
Cosmetic dentist in Halifax
today! There is parking nearby at and you can also
request an appointment
online if you would rather.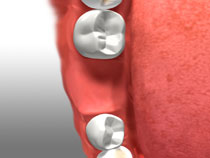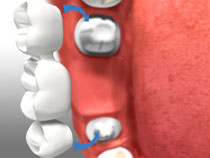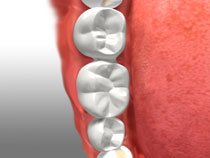 Last Updated On
2021-10-25