Dental Crowns in Halifax, Nova Scotia - Dentist in Halifax
Dental crowns
are an effective method of restoring the structural abilities of a decayed or damaged tooth. Crowns, also known as dental caps, have both restorative and cosmetic benefits since they can restore and strengthen the structure of a tooth while also altering its overall aesthetic. Crowns can be used to treat teeth that are decayed, chipped, cracked, worn down, or even broken.
Compared to
bonded fillings
, dental crowns offered an increase in strength, durability, and protection. This is because unlike fixtures such as
porcelain inlays/onlays
, a crown treats the entire tooth's surface while fillings only restore a specific portion. This means that once a dental crown adheres to the tooth, it covers the tooth's entire surface area. As a result, dental crowns are recommended by our
Halifax dentists
when a tooth is suffering from large amounts of decay or damage.
Dental crowns
have many uses, such as: 
Providing strength to a weak tooth
Replacing a filling
Fixing a broken tooth
Providing a protective barrier to teeth that have had a

root canal therapy

Covering teeth that are stained or chipped
Restoring a dental implant
Dental crowns
can be made in a variety of types and styles. The specification of your crown is tailored to your individual needs. The most common types are made with either a gold alloy, ceramic/porcelain, or a mixture of them. Gold alloys are popular fixtures that alter the aesthetic of your mouth more strongly. The metallic colouration stands out against the natural colour of your teeth with the goal of drawing more attention to the crown. In contrast, a porcelain or ceramic crown is made to mimic the natural colouration of your teeth with the goal of making the crown blend into your natural aesthetic. Porcelain or ceramic crowns tend to be more popular due to their aesthetic features, but your mouth should be tailored the way you would like.
A crown often requires two appointments to be fully placed. During your first visit, your
Halifax dentist
will inspect the tooth to ensure that it is stable enough to support a crown. If it is, the decayed or damaged portion is removed and the tooth is prepared for the restoration. An impression of the tooth is made and sent to a laboratory to create your custom dental crown. While you are waiting for the new crown to be made, the dentist will place a temporary crown on your tooth.
When the permanent crown is ready to be placed, you will come back for your second appointment. In this appointment, the temporary crown is removed and the permanent crown is attached to the tooth. With proper care, your dental crown can last for many years.
For more information, or to
set up an appointment
for your dental crown in Halifax,
Contact
today. We offer direct billing and easy parking.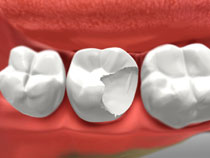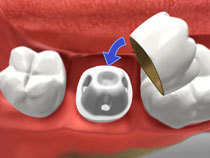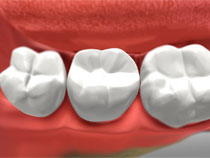 Last Updated On
2021-10-25