Dental Hygiene Halifax - Direct Billing Halifax Dentist
If you want to maintain good oral health then a good oral hygiene regimen needs to be in place with your daily routine. Good habits for your pearly whites include brushing your teeth and flossing twice a day in order to help remove the harmful plaque from your gums. If you do not floss, you miss about 40% of your tooth's surface. Additionally, if plaque isn't removed daily, it can gradually build up and lead to decay or gum disease. Besides daily brushing and flossing, maintaining a healthy diet will go far to supporting the health of your teeth and gums. This means eating plenty of vegetables and fruits while minimizing your appetite to junk food and sugary drinks can actually improve your oral health. But there is one more vital step to preserving your pearly whites: regular appointments to your dentist in Halifax. 
Why do you need to visit your dental hygiene at Halifax regularly?
The Canadian Dental Association recommends that you have a checkup with your dentist and dental hygienist every six months. These regular checkups allow them to check your teeth and gums for oral health problems such as cavities or periodontal disease that may otherwise go undetected. Despite your best efforts to keep your mouth healthy, oral health issues can still occur due to underlying health problems such as weak bones, old age, heartburn or even an eating disorder can cause dental problems. Your dentist will carefully inspect your oral tissues for any problems and can treat them promptly if any are discovered.
Why should you go to our dental office?
At Dr. Daniel Tam, we offer many services to treat your needs for a beautiful, clean and healthy smile: 
Fluoride treatments:

To prevent decay and keep your teeth in optimal condition, our fluoride treatments contain higher amounts of fluoride compared to over-the-counter dental products so can offer your teeth more protection.

Gum therapy:

If you have gum disease, our non surgical gum therapy can help eliminate the harmful bacteria that has built up below the gumline. Our gum therapy treatments include medication, curettage, and root-planing to help stop the chronic source of infection and allow your gum tissues to heal.

Breath freshening treatments:

If you're suffering from halitosis (chronic bad breath), our breath freshening treatments can help you reduce the severity of the unwanted odour.

Sealants:

Dental sealant is a thin, plastic coating painted on the back teeth, where chewing predominantly occurs. It prevents tooth decay.
Your most trusted dental hygienist in Halifax is here to help you with any dental hygiene needs. We also offer direct billing to your insurance companies, so you don't have to worry about it. Contact us to book your dental cleaning and checkups.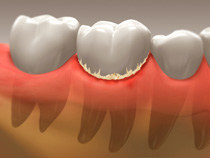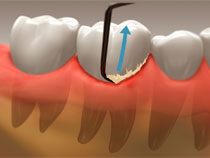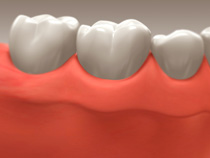 Last Updated On
2021-10-25