Porcelain Veneers Halifax - Dentist Halifax
A
porcelain veneer
functions by going over the tooth to try and mask damage either created naturally or through accumulated wear on your oral health. The veneer is made from a thin, customized porcelain material that your
dentist in Halifax
will place over the desired tooth. The colouration of the veneer can be altered to more closely match the natural colouration of your other teeth.
A
porcelain veneer
offers an alternative to
dental crowns
in certain situations. They can assist your teeth in cosmetic needs such as masking stains or hiding chips, but can also correct misalignment and creating uniformity.
In the process, your
dentist Halifax
will likely have to alter the outside of the tooth to ensure a better fit. This may be to give the veneer a steadier area to bond to, but also may be to roughen the surface of the tooth so the adhesive has a greater surface area to attach to. Once the veneer has been sized, you will likely be given a temporary one while we complete the permanent porcelain veneer. It is important to note that a temporary veneer does not have the same level of strength as the porcelain one, but you will still be able to do most oral tasks such as eating or speaking. However, you will want to take more care when chewing or brushing to avoid unnecessary damage to the temporary fixture.
However, since a porcelain veneer is designed to supplement your natural tooth, it needs to be given the level of care as if it were your natural tooth itself. Regular brushing and flossing are important to ensure the longevity of the veneer, but your
Halifax dentist
can suggest additional techniques if you need. We are here to help you care for your oral health, and would be more than happy to assist you with any stage in the process.
If you feel that
porcelain veneers
are the right choice for you to alter the aesthetics of your smile, or would like more information,
contact us
today!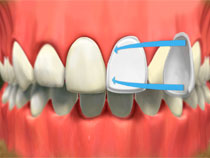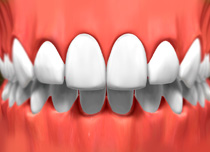 Last Updated On
2021-10-25